In the spirit of the 2012 Summer Olympics, Rooster Editors Mick Griffin and Paul Jutras recently teamed up with TBWA\Toronto and Track and Field Flame Artists Ernie Mordak and Andrew Rolfe to produce two spots for Petro Canada. The spots highlight two Canadian athletes, Judo competitor Sergio Pessoa and Trampolinist Karen Cockburn and their respective parents, explaining that an Olympian's victory is attributed to Mom and Dad too. Ernie and Andrew made the crowds in the stadium look larger than life and completed the story with a head replacement and flashing bulbs. Check out the full spots here.
---
Red Urban along with Rooster Editor Paul Jutras and Track and Field Flame Artists Ernie Mordak and Andrew Rolfe recently finished Volkswagen's latest spot "It's This".  The client challenged us to revamp a city street, which included removing five large buses. Check it out:
See the full spot here.
---
Track and Field Flame Artist Andrew Rolfe teamed up with Rooster Editor Chris Parkins and BBDO Toronto for this Toronto Jewish Film Festival spot. Although it looks seamless, Andrew removed large rigs and started a fire to bring this one-take shot to its final state.
---
Bensimon Byrne and Track and Field Flame Artists Ernie Mordak and Andrew Rolfe worked on Scotiabank's latest user-generated spots. We gave this guy a wardrobe change without having to reshoot. 
---
Publicis recently teamed up with Track and Field Flame Artists Ernie Mordak and Andrew Rolfe to finish off Dodge's latest campaign. We made some enhancements to help tell the story in the latest Journey spot cut by Rooster Editor Mick Griffin. Check out the campaign here.
---
---
It's "Bring Your Horse to Work Day" at Track and Field! 
---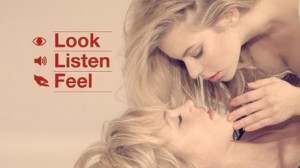 Strategy has a great article about a few agencies whose work has stood out in the past year.
We feel very lucky to have been a part of so many of the spots in this list.
Congrats to Red Urban for their recognition for Super Sexy CPR, Richmond Optometry, and Volkswagen, and to Saatchi & Saatchi for their work on Wedding Republic, the Tourette Syndrome Foundation of Canada and FITC.

http://strategyonline.ca/2012/01/24/breaking-through/
You can check out all of the work on our website here:
---
The first couple of weeks back from the Christmas break saw Flame Artists Ernie Mordak and Andrew Rolfe working with the folks at Bensimon Byrne putting the finishing touches on the latest campaign for Scotiabank. 

Utilizing both user generated footage, as well as beautiful images captured by director Yael Staav, the campaign can be seen across TV, the internet as well as in cinema. 

While the spots do not seem to be very VFX heavy, they did not come without their challenges. Removing flags and logos, and stopping the rain from coming down were just some of the tasks that kept Ernie and Andrew busy. 
 
Check out the final spot:
Read about the campaign on Stimulant:
http://stimulantonline.ca/2012/01/25/richness-is/
Check out the whole campaign on our website:
---
We've been seeing this spot on-air a lot recently, so we thought we'd give it some attention here. 
Flame artists Ernie Mordak and Andrew Rolfe teamed up with editor Mick Griffin and director Neil Abramson to create a fun and visually dynamic spot for the new Chevrolet Sonic. 

A lot of work went into bringing stills to life, and cleaning up shots like the one below to put the finishing touches on some already striking footage. 
 
Be sure to check out the final piece here:
---
---